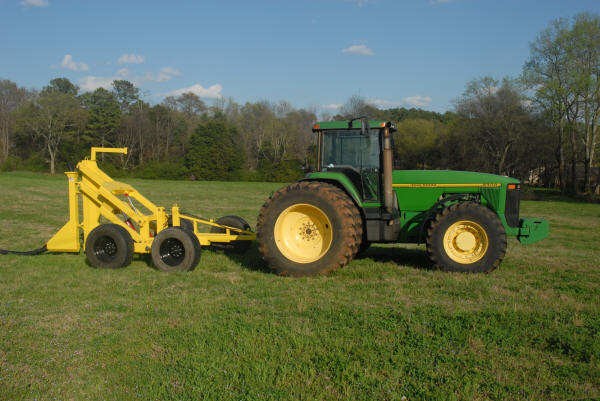 Large Pull-type with walking beam. Model LWB-4B
What makes this unit better? The pull type tileplow provides many benefits over a three point mounted plow.
The learning curve is much faster, you can be productive in a few hours.

The LWB model provides the best grade control; much better on uneven ground, like quartering in a corn field.

Minimal setup time, units are completely assembled.

GPS/Laser compatible with mast mount included.
Model LWB-4B
| | |
| --- | --- |
| | Installs 3" or 4" tile with the 4" boot kit |
| | 7000 lbs. weight |
| | Cost: $16,900 |
Boot Kit 6B-Kit
| | |
| --- | --- |
| | Installs 5" or 6" tile with the 6" boot kit |
| | Includes boot with matching front plate |
| | Cost: $1900 |

Standard Features:
| | |
| --- | --- |
| | Quality construction - Our construction process brings over 16 years experience in the Ag manufacturing business, for one of the biggest and best in the industry. |
| | Zinc plated pins. |
| | Standard off-the-shelf hydraulic cylinders, made in the USA |
| | Chain depth gauge. |
| | GPS/Laser mount |
Key Benefits
| | |
| --- | --- |
| | Best grade control!!! |
| | Maximum depth is 59" from the surface to the bottom of the V trench. |
| | Quick change boot to adapt from 4" - 6" tile. |
| | Ready to lay tile |
| | Transportable on a standard gooseneck trailer (102" wide) |
| | Lowest cost per foot of tile laid, of any pull-type plow in the industry!! |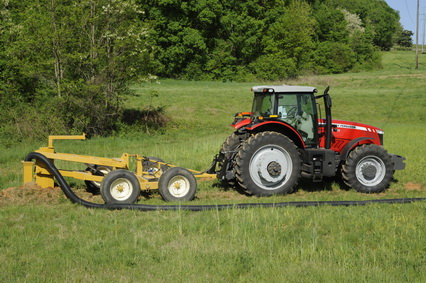 Call our Des Moines, IA office 515-309-9884

| | |
| --- | --- |
| Name | |
| Title | |
| Company | |
| Address | |
| E-mail | |
| Phone | |